Life-Saving Bone Marrow Transplants

Hospital Angeles Lomas is situated in a quiet suburb of Mexico City and includes the Bone Marrow MX specialist bone marrow transplant unit on its 8 acre site. Established in September 2000, our Bone Marrow Transplant Unit (BMTU) boasts a range of prestigious partnerships and accreditations. The design and layout of the site is state of the art, catering to all of the needs of staff, patients and visitors alike.
We have successfully treated adults and children with bone marrow disorders, using a patient's own or donated bone marrow or stem cells from peripheral blood(known as hematopoietic stem cells). We also have access to umbilical cord blood for transplants.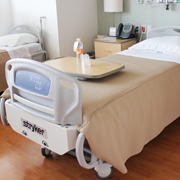 To date, we have primarily treated Mexican Nationals but due to the advances in bone marrow transplant success we are now extending our patient base to cater for medical tourists.
We are proud of the high degree of expertise and skills of our medical and technical personnel, as well as the focus on the patient which allows us to share projects and develop partnerships, enabling us to provide leadership in the private medical sector.
Our transplant units boast state of the art equipment and trained, professional staff, with guaranteed space available for admissions 24 hours a day, 7 days a week and the capacity to perform up to 80 transplants a year. The BMTU is fully equipped with the equipment and expertise for any transplant, with access to any specialist that may be required for the patient.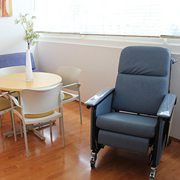 As the recovery from Bone Marrow Transplantation can take a while, we have a choice of accommodation for the patient and a guest to suit their needs; they can either stay in a suite within the hospital complex or an assisted living unit located nearby in Mexico City.
The journey from diagnosis of a bone marrow dysfunction condition to recovery can be a long and stressful process. At our Bone Marrow Transplant Unit we aim to make it as straight forward and stress free as possible, for you and your loved ones.