Help and Guidance for Patients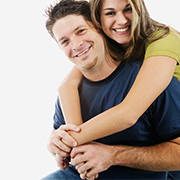 Welcome to Hospital Angeles Lomas's Bone Marrow Transplant Patient Center. If you are considering a Bone Marrow Transplant or Peripheral Blood Stem Cell Transplant for you or a family member you will probably have lots of questions to ask. We hope to answer most of your queries here but if you do have any more questions about bone marrow transplants and how they could work for you or a loved one then please don't hestitate to get in touch for a free, no-obligation consultation with one of our medical professionals.
Here you can find testimonials from some of our patients as well as videos from our patients, talking about their experience with their disease and treatment at the Bone Marrow Transplant Unit of Hospital Angeles Lomas. You will also see videos from our doctors, talking about the procedures they perform and why Bone Marrow Transplants are so successful for our patients, many of whom have been told that their condition is not treatable.
Our Frequently Asked Questions aim to provide you with answers to some of the questions that you may have. However, you may have other queries. If you do have more questions, even if you are not sure that you want to go ahead with the procedure, then please contact us so that we can answer questions more specifically to you and your disease.